Quality Veterinary Service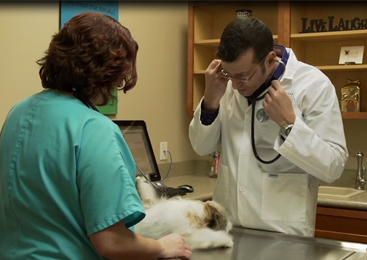 Prevention For Protection.
The better that you take care of your pet's overall health, the less that you have to worry about them getting sick or becoming injured. Pet Medical Center of Boca Raton believes that with our preventive care, your pet can live the healthy life that they deserve.
From routine checkups to heartworm testing, your pet's health is always at the forefront of our practice. Whether you think that there is something wrong, or you just want the peace of mind you need to know they are healthy and well, our veterinarians are here for you. Let us provide you with exceptional services, so you never have to worry about where to get the care you need.
Compassionate Care.
Besides love (and treats), your pet's care is the most important thing that you can give them. We have been working with family pets for more than 6o years combined, and would love to make your pet a part of the PMC family. The better that we can prevent illness, the less likely your pet is going to experience a traumatic illness later down the road.
We Want to Provide You with Everything You Need From Friendship to Treatment
Combined with our On Point Health Plan, you can trust that your pet is going to have the preventative care that they deserve. There's nothing better than knowing that your pet has a place to call home away from home. Never settle for the care that you pet deserves, contact us today.