Quality Veterinary Service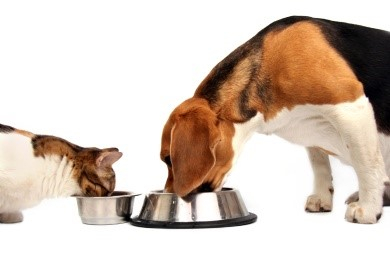 Pet health must include the right diet. The challenge for pet parents is trying to sort through the hundreds of brands and ingredients. So how do you select the right diet for your pet? Should you find a brand based on breed? Should it be grain free? Does my pet have a food allergy? These are all issues that your Boca Raton veterinarian wants to help with. There are many pet foods that are nutritionally adequate; unfortunately, many of the brands have marketed benefits that are of little value. We want to find the right pet food based on your pet's health.
Pet Medical Center's vet will perform a physical exam, nutritional history and run diagnostic tests if needed to make sure we have all the information to select the diet. Pets can have health issues such as food allergies or organ disease that require a special diet. If we determine a therapeutic diet is needed we can prescribe one. If your pet doesn't need a special diet we will help you select the best diet that is also the best value. Expensive pet foods don't always provide better nutrition as such we want to make sure you get the best quality food that is also the best value.