Quality Veterinary Service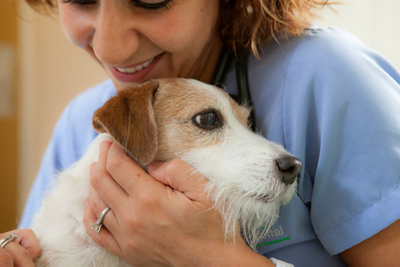 Pet Health 2.0 is a term developed by Dr. Will Novak, the founder of Pet Medical Center to describe providing the latest technology, science and knowledge to your pet's health care. Your pet will have many health care needs throughout life. Vaccines, diagnostic testing, surgery, dentistry or even serious illness are part of providing comprehensive vet care. Pet Medical Center in Boca Raton is there to provide the latest in quality care. Our veterinarians have decades of combined experience with both preventing illness as well as treating the most difficult health issues.
Our team appreciates the need to provide care with compassion, communication and the latest in medical science and technology. We are dedicated to providing the latest in evidence-based medicine This means we routinely are on the lookout for the latest scientific discoveries that will benefit your pet, both to prevent illness as well as treating it. New pet care testing and treatment happen every few weeks. The amount of information available on the internet has now made it harder to find what your pet needs. That is why we continually are reviewing the latest in science, based on fact, not fads, and providing that new information to the patients we serve.
Pet Health Care Services:
Vaccines
Microchipping
Diagnostic Testing
Digital Radiography
Dental Cleanings
Dental Surgery
General Surgery
Orthopedic Surgery
Spay and Neutering
Behavior Counseling
Nutritional Counseling
Medications
Flea Control
Intestinal Parasite Treatments
Dermatology
Cardiology
Referral Case Management
And More!